Grav Hosting.
clean and simple file-based cms that works for you
One-click installation and you are ready to start your new website.
Create Your Website With Ease
Choose the Best Grav Hosting Plan.
Easy Comes in a New Form with
The Best Grav Hosting.
Grav is a simple file-based CMS that works similar to all of the others but at the same time with a slight touch that presents things differently. Thousands of people around the world choose Grav Hosting as a solution for their websites and online presentations.
Grav is as powerful as the rest of the platforms for creating complex websites with the difference that it's easily understandable and user-friendly. People don't need technical knowledge or specific expertise to be able to make their wanted online space the way the prefer.
Another significant dissimilarity is the necessary need of uploading many plugins for your chosen CMS to work at its best. Taking more of your time, they can be too much engaging than if you choose to go with Grav.
Before you buy, you have the chance to try our hosting – sign up with just your name and email address.
We offer a 30-day no-questions-asked money-back guarantee on our premium plans.
With this hosting, you also get from 2 to unlimited websites that you can create and manage.
We provide 24/7 Technical Customer Support over ticketing system and guarantee 1 hour response time
Building a Website with
Grav Hosting.
Grav Hosting is an easy and convenient way for you to build a website in any aspect preferred. For example, it's perfect for sophisticated sites for business, personal blogs, news, or presenting services.
There are three opportunities for pages structure. As they are fundamental for the navigation of your website and its content, they are developed with thoughts. The types provided for best website building are: Standard, Listing, and Modular.
With a standard page can be created any of the regular ones such as blog page, about us, contacts, or other. It's the default one that is used to create most of the pages.
The listing page is a great chance for anyone using Grav Server Hosting to build a news website or one for listed services provided.
The modular page allows to build very complex one-page layouts and a beautiful website look.
high-performance website hosting
Grav Hosting.
The themes that you can use while creating a website with Grav Server Hosting are quite flexible and simple. They are built with Twig Templating Engine which is powerful, combining templates and CSS that you can utilize in you advance.
Grav is structured in a way that gives an opportunity for everyone to create advanced or simple website. The basics of it are working in a simple way, creating separate pages and building a general website. But it also provides advanced settings that can help you build a complex site of any preferences.
Grav also offers more than 200 plugins free to download that do a lot – providing breadcrumbs, displaying sitemaps, blog archives, and providing JavaScript-pow.
here is why it is worth it
Grav Hosting Best Advantages.
The best in the website hosting industry. We continuously optimize our servers for speed and reliability.

Hosting with Grav gives you a chance to manage from 2 to unlimited databases with space from 50 to unlimited MB!

Using best Grav hosting your site gets higher performance and optimized speed for your website.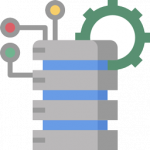 Our servers are optimized to specifically run all and any websites that are created with Grav.

Security is crucial when it comes to website management. Trust hosting services with additional safety measures.

Using best Grav hosting your site gets higher performance and optimized speed for your website.
Every Website Matters for us
You Have Our Full Support.
Communication Oriented
High Technical
Expertise
Top Rated
Available 24/7
It takes just a few steps
Are You Ready?
The first step is clear. Sign up for Grav Hosting and get ready to start your journey in creating the best website for your needs.

The installing of Grav is easy, fast, and simple. You don't need to take extra actions. Everything is waiting for you.

That's it! You are ready to launch your website, to start working on your ideas, and to achieve everything you want.

Where Ideas Turn Into Websites