Website creation tools are commonly offered among hosting providers. The tools which we offer are available both for the free and premium hosting plans. In this article, we will review the Zacky Website Builder section available in the AwardSpace control panel.
The Zacky Website Builder
The Zacky Website Builder is a drag & drop tool that allows anyone to build and design elegant, fully-branded websites. Our website builder requires no coding/scripting skills and is extremely easy to administer. It offers an easy-to-use visual content editor and comes with a large variety of templates.
How to access the Website Builder?
To access the Zacky Website Builder follow the steps bellow:
Log in to your Hosting Control Panel
Choose the Hosting Tools menu
From there select the Zacky Website Builder
You will be presented with the Zacky Website Builder page.
How to create a website?
Creating a website with the Website Builder is a done within few clicks: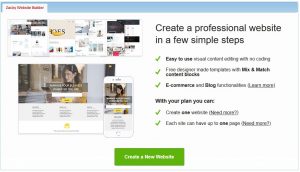 Click on the Create a New Website button
Select the hostname (domain/subdomain) which you would like to use
Choose a Category (different categories offer different templates)
Choose the template for your website
Click on the Create button in the lower right
Congratulations, your site was created successfully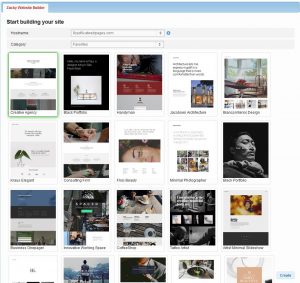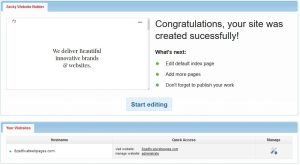 Although you have finished the creation process, your website is not yet published. To publish your website click on the Administrate button to access the admin area of your website. Once there click Publish and choose Update live site in the upper right corner. A message will appear that the site has been published. Allow some time for the files to be uploaded and you can check your domain/subdomain for your new website.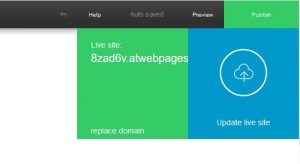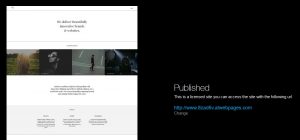 How many websites can I create?
If you are using the free hosting plan, the website builder is limited to a one single page website. With our Premium plans you can create up to two websites with up to 5 pages.
If you like our website builder and you would like to create more and bigger sites you can upgrade it which will also unlock the following features:
Unlimited websites and pages
E-commerce and Blog functionalities
Create backups for your project
To purchase the plan follow the steps bellow: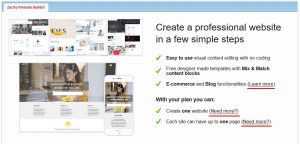 Access the Zacky Website Builder page
On the website builder banner you will see 3 URLs 
Click on any of the links
Select Unlock all Zacky Website builder functionalities
Proceed with your order